The only companies that will matter in the future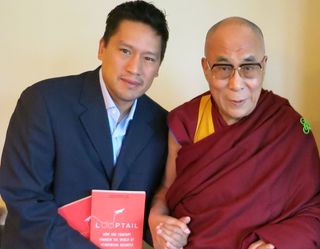 Bruce Poon Tip, founder, G Adventures, tells MSN.ca what he thinks it takes for someone to be a successful entrepreneur:
In my book, Looptail: How One Company Changed the World by Reinventing Business (a New York Times and Globe & Mail bestseller and available now at all book retailers and at www.looptail.com), I write about the importance of community, culture and karma in business and challenge entrepreneurs and companies to look at how they are doing business through a different lens. It is possible to be profitable and purposeful in business today. The only companies and brands that will matter in the future are those that make people's lives better.