Woman finds hurtful message inside Vitamin Water bottle cap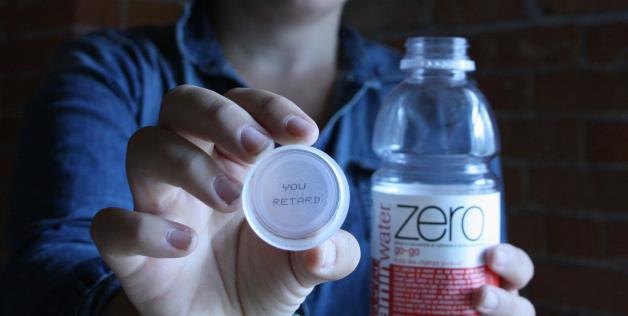 Was it an unfortunate combination of random words or a poor attempt at being bilingual? Either way, Coca-Cola has apologized to a Canadian woman who unscrewed the cap from her bottle of Vitamin Water and found the words "YOU RETARD" printed inside.
"The R-word is just something we don't say in our family," Blake Loates told
Metro
, adding that her younger sister has cerebral palsy. The sisters' father wrote several letters to Coca-Cola asking for an explanation. According to the company, its caps currently feature "a random English word followed by a random French word" ("retard" means to be late in French), but it took responsibility for the mistake. "We did not mean to offend at all," Coke's Canadian director of brand communications said. "We are certainly very apologetic for this oversight."