Hey, singles have it rough with money issues, too: report
In a world of romance and money, bad things tend to happen when the two meet.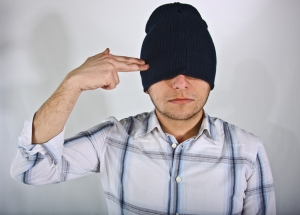 I won't link to a rundown of the most expensive celebrity divorces here or anything – secretly, you want me to, don't you? – though it's easy to draw your own conclusions. Money leads to tension, which leads to conflict, which leads to sayonara, hubby.
Though while fiscal squabbles are all but guaranteed when two people shack up, are married folk really the ones that have it worst when it comes to money?
Could singles, for instance, have even more challenges with cash than those with dependents?
For married people, or even those in long-term relationships, the same bright, blaring siren goes off in their heads when they think about singles: DISPOSABLE INCOME ALERT! DISPOSABLE INCOME ALERT!
*Bing: The perils of a joint bank account
Indeed, it's true. Singles, by and large, don't have kids, and so right off the bat we've established a major income drainer the demographic is free from.
But a new study from the MetLife Mature Market Institute and the Society of Actuaries found that singles, nonetheless, are far more stressed with their finances than couples are.
According to the study, which is admittedly American, singles reported the lowest salaries ($32,000, on average), asset levels ($110,000) and homeownership rates (43 per cent) when compared to other, more traditional family structures.
Only 17 per cent said they were on track to meet their retirement goals, and 20 per cent said they hadn't started saving for retirement at all.
Of course, singles are just that, and must rely on a lone income stream, which must be the chief root of their financial stress.
But things get deeper, aside from not having a second source of cash coming in. The study, which surveyed adults between 45- and 80-years-old, also found that couples take fewer pains to pay off debt, meet with a financial advisor or invest in their retirement. The pressures of being in a union, it would appear, jumpstart these ideals, where they may lay dormant for those living on their own.
Which do you think is a larger breeding ground for stress? The challenge of getting by on a single source of income, or having to negotiate financial matters between you and your partner?
By Jason Buckland, MSN Money