Are online customer reviews really that reliable?
Many consumers rely on customer review sites like Yelp for advice on where to find the best dry cleaners or restaurants. But are the reviews reliable?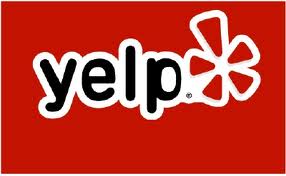 Small business owners have long accusing Yelp of filtering out positive reviews about their firms and therefore skewing the rating system against them.
They also claim that an unrealistic and unreliable algorithm causes honest companies to be ranked lower than they actually deserve.
It's a big deal since researchers have determined that each ratings star added on a Yelp review translates into anywhere from a 5 percent to 9 percent boost on revenues.
Which is why unscrupulous businesses might be tempted to get someone to write positive reviews or post unflattering comments about competitors -- for a modest fee, of course.
To get a solicited review onto a profile page, cheats need to find someone with a track record on the site, whom Yelp has called an "elite" reviewer. They do this by advertising on classified sites like Craigslist, according to the New York Times.
That's why Yelp has begun outing businesses which solicit for paid positive reviews. Businesses that are discovered to have paid for positive reviews will be slapped with a "Consumer Alert" for 90 days. 
Is that enough though? How much confidence do you have when it comes online consumer reviews?
By Gordon Powers, MSN Money