Ontario bill challenges cellphone billing practices
Canadians pay the highest cellphone rates in the world, according to a recent report from UTR Global, a company that audits telephone usage for businesses.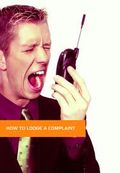 This might explain why most of us are so unhappy with whichever company we've ended up with. Aside from rising prices, the most common complaints: inaccurate bills, inadequate customer service, and deceptive contract terms.
Not only are prices high across the board, but the big telecommunication companies repeatedly fail to make consumers aware of better pricing options, bill for service that has been disconnected or apply the wrong rate or plan when billing, UTR claims.
Good news though, users fed up with complicated and not-quite-right bills may soon have a saviour, thanks to a new bill that has been tabled in the Ontario legislature by Liberal MPP David Orazietti.
Sparked by similar Quebec legislation passed a few months ago, his bill would reduce cancellation fees, clarify contracts and make the costs of using a cellphone more transparent.
These new laws, for instance, would allow consumers to move more easily between competing cellphone providers, which could benefit the country's new, small wireless companies like Wind Mobile.
It's not actually that original an idea. A few weeks ago, the U.S. Federal Communications Commission told cell phone companies to alert customers before they incur costly charges not covered by monthly plans.
Under its proposal, wireless companies would have to notify customers through voice mail or text alerts that they're approaching or exceeding texting, voice or data plan limits.
Have you ever received the bill from hell? Was it resolved in your favour? Would improved disclosure and more regular reminders make any difference to you?
By Gordon Powers, MSN Money