Would you consider being a human guinea pig?
Live near a hospital or university? Have you ever thought of signing up for an experiment or research study?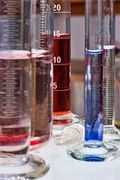 There are many good reasons to volunteer to participate in such experiments: the advancement of science, help with personal medical issues, the opportunity to help future generations and, it seems, the chance to pick up a bit of cash.
Often, research facilities will post studies where participants can earn anywhere from $25 to $250, more if the trial is ongoing. At the very least, sponsors will cover travel and parking and recruiters often pay for referrals, generally in the form of a gift card.
And there's no shortage of activity, in both Toronto and Montreal, at least. And recruiters seem to track the entire country.