There are those free spirits that don't want to be tied to a home, a mortgage or car payments. Living in a van or in a motor home sounds like the ideal way to spend your years. Seeing the country and taking all your possessions with you as you pick out the next best spot to settle. It is a fun way to travel and the thrill of a constant and everlasting road trip is fantastic. There are ways for you to choose this lifestyle but it is important to keep your savings intact and to spend safely. Living on a shoestring budget is necessary so that you can constantly fund your trip. A great way to start is by learning more about budgeting here.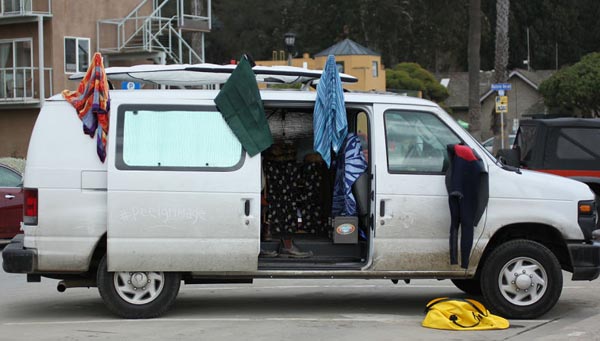 It is important to resist street food and takeaways. Even if you are tempted by smells it is better to make your food at home or in the van in this case. Buy groceries and get creative with delicious meals. You can also settle for a delicious barbecue where you are situated. If you go out for the day to explore make sure you pack food in your rucksack to keep you full and satisfied.
Don't live wasteful. Everything can be saved that includes your leftovers and licking that spoon. Using teabags twice gives you another cup of warm tea. There are ways to recycle what you have and that will give you the potential to save money. You should invest in a good van. You can click here to take a look at a Sprinter which provides you with luxury and enough space to have the perfect life on the road.
Do the touristy stuff now and then but it is better to go off the beaten track. Find local fun around the places that you visit and speak to local people. You will have a fantastic time by enjoying excursions that will not cost you a fortune. By hanging out with the right people you will find out where all the best places are and where you can find bargains. Sightseeing is fun and you just might find that the best things in life are free.
Don't splurge on unnecessary expenses like haircuts. Learn how to cut your own hair here. It will take time to get it right but remember hair grows back. Don't go shopping on an empty stomach because you will most definitely buy items and snacks that you don't want or need. Find spots that are completely off the beaten track where you don't have to pay a fortune for a stand but where you can still enjoy nature and the amazing scenery.
Equip your home completely before you go on the road. This is important. You want to be as independent as you possibly can be because you don't want to end up having to spend your savings on additions while you are on the road. Also make sure that you maintain your vehicle and keep everything serviced. You don't want to break down in the middle of nowhere and have to pay for towing costs.