For starters, let us get one thing straight, wedding loans do not exist. If you walk into a bank or financial institution and ask for a "wedding loan", they will look at you with raised eyebrows and surprise in their eyes. If you are taking a loan for your wedding loan, it will be a personal loan. Now, the next question is, can you get a loan to finance your wedding? The answer, yes, as long as you qualify. But this is not the most important thing here. The main question is, is there a need to take a loan to finance your wedding? In this article, we are going to take a look at the pros and cons of wedding loans, which should make it easier for you to decide.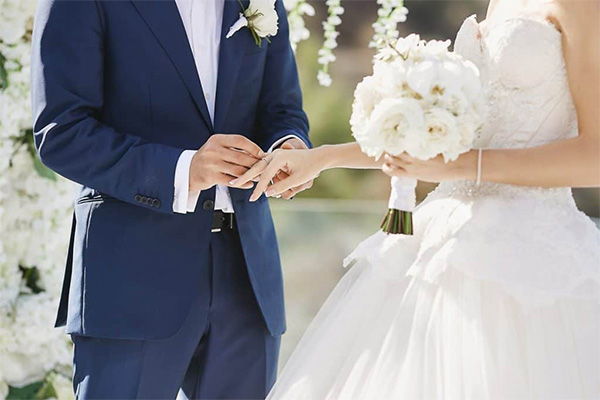 Pros
There are convenient when you need instant money, and especially when upfront payments are required by vendors and venues. They can quickly cover such payments.
It is easy to get the personal loan, and nowadays it takes just a couple of minutes when you apply for them online, the money deposited into your account as soon as the bank approves.
Quick access to the money with some lenders funding the loans within 24-hour.
Depending on factors such as your credit card score, the marriage loans could attract lower interest rates than credit cards.
Some loans save interest costs by not charging for prepayments, or avoiding penalties when they are paid early. You could use the cash gifts to pay off your loan. Just ensure that prepayments are allowed by your financing institution.
These loans are a good way for couples to improve their credit score, if they pay back successfully, making it easier to get bigger loans in the future.
Cons
Paying interest on the wedding loan is probably the first con, with the interest going as high as 10 percent or higher depending on the amount and the duration.
Imagine starting your marriage with debts. This could cause a strain in your finances and yet you are just starting life together. It could lead to relationship stress.
In your new marriage, you will probably want to buy and move into a new house, or even buy a new family car. It will be hard to get a loan for such things due to your already existing wedding loan. Most banks would not give you the amount that you wish for after assessing your existing loan.
With the bank offering you a loan, chances are that you would be expected to spend more and go beyond your budget. You would probably forget for a minute that it is a loan and you have to start paying it back after the wedding.
Planning Your Wedding
There are many last-minute things that one can forget when planning their weddings. In this part of the article, we are going to take a look at the things you will need to look at during your last minute wedding planning.
Pack your wedding bag in advance since it has all of the essentials that you will need.
Prepare the payments for your vendors and suppliers in advance, probably by putting them in labeled envelopes, to avoid last minute confusion.
Meet up and discuss with the photographer in advance to make sure he knows exactly what you expect.
Assign someone to handle your gifts during the wedding since chances are that you'll be too busy.
Have your vows written down in advance.
Prepare for the weather.
Preorder your meals so that you are not hungry during the wedding.
Plan your logistics in advance.
Assign someone you trust to have your documents at hand
Rest well before the wedding.
Have your itinerary ready before the wedding day.
Summary
It is now up to you to choose whether you want to take a loan for your wedding or not. Think it over and plan. Also keep the tips in the second half of the document in mind when planning the wedding.