How does your telecom company deceive you most?
Nobody weeps for telecom companies, and indeed they shouldn't.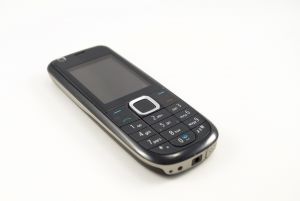 Rogers, Bell and Telus quite literally seem to print money, their businesses thriving so much because you, like me, continue to pay and pay and pay.
Today, though, to no one's surprise, the three big Canadian telcos have been caught practicing unethical business, by the Competition Bureau's measure, and fined $10 million each for misleading customers.
Perhaps you're not shocked, but the sordid case brings about a greater question: how do you feel telecom companies deceive you most?
The legal action against Canada's largest wireless carriers stems from so-called misleading advertisements made by Rogers, Bell and Telus – in conjunction with the Canadian Wireless Telecommunications Association (CWTA) – in the selling of digital content.
*Bing: How to lower your cable bill
According to the Competition Bureau, the three telcos failed to properly disclose that content like ringtones, trivia questions and jokes cost a fee to customers.
On top of the $30 million in total fines, the CWTA was dinged a further $1 million because it "facilitated the sale" of such content, the Competition Bureau said.
A shocker, you say, that telecom companies duped its customers!
But let's strip away the cynicism for just a moment to discuss the obvious. Telecom companies deceive us all the time; it's the reason, for example, we paid those $6.95-a-month System Access Fees all those years.
Though now that such a disputed fee is up before the courts, how do you feel telecom companies scam you most?
What about your cell phone contract, cable bill or otherwise do you feel is most deceptive?
By Jason Buckland, MSN Money