A Walmart nearby means your home is worth more, report finds
In the "hardest to mount a defence for" file, you'd think companies like BP, Goldman Sachs and Walmart would round out the top three.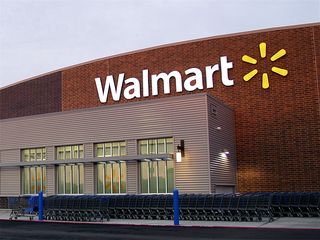 Though could there really be a reason to love one of those giants?
Walmart, of course, is no darling. Despite everyone and their mother shopping there, whether they'd admit it or not, Walmart's criticisms are vast: it ruins communities; discriminates against its workers; pays but a skimpy wage.
Here's another thing Walmart does, too. It makes your home worth more.
By a new research paper out of the U.S., a Walmart near your house likely improves what the property is worth.
*Bing: How Walmart is bad for a community
Two brothers, University of Chicago Booth School of Business economics professor Devin Pope and Brigham Young University economics professors Jaren Pope, released the findings this month.
The Popes analyzed 159 American Walmarts that opened between 2000 and 2006, comparing home prices in the immediate area 30 months before and after the stores debuted.
According to the paper, the presence of a Walmart within 0.5 to one mile (0.8 to 1.6 km) of the home boosted its worth by one to two per cent.
The presence of a Walmart within 0.5 miles (0.8 km) of the home boosted its worth two to three per cent.
Here's where the Walmart detractor says, "Yeah, so? Home prices could have gone up for any number of reasons. Maybe new, primo subdivisions were built close by, or maybe O.J. Simpson moved into the other part of town and scared people away."
Not so. The brothers Pope tell ABC News the analysis controlled for other factors that may have led to housing price increases, such as national real estate trends.
Now, let's all concede Walmarts are good for real estate, and go ahead and rip the retail chain in the comments like civilized people.
By Jason Buckland, MSN Money