Canada's Gen Yers keeping luxury goods market afloat
Canada's job scene isn't great for many these days, yet it's especially rough for young people.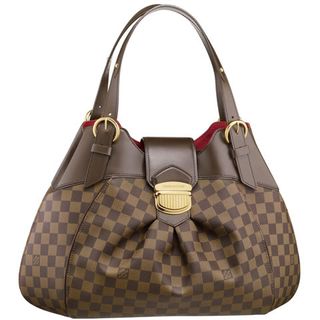 But it can't be that rough, by these numbers.
According to data from American Express Canada, the country's youth aren't spending their cash on head hunters, résumé coaching or placement agencies.
Instead, that money's going to Louis Vuitton, Ruth's Chris and the W Hotel.
Indeed, what new figures from American Express Canada show is that the nation's Generation Yers aren't saving or restraining, despite tough employment prospects.
*Bing: Is it cheaper to shop online?
What they're doing is almost single-handedly keeping Canada's luxury sector afloat.
Gen Yers, defined by the credit card company as those born after 1983 (so 29 and under), have been ramping up their luxury spending. Between 2009 and 2011, when AmEx Canada collected its data, Gen Yers increased their luxury fashion spending by 33 per cent, travel spending by 74 per cent and fine dining spending by 102 per cent.
Online, it gets better. On the web, Gen Yers' luxury fashion spending jumped 53 per cent year-over-year in 2011, compared to just 15 per cent year-over-year in 2009.
Other age groups' online luxury fashion spending can hardly compare. Gen Xers' increased only 32 per cent year-over-year in 2011; Boomers' increased 45 per cent year-over-year in 2011; seniors' increased 30 per cent year-over-year in 2011.
Just what is driving luxury spending among Gen Yers isn't clear – though, flip through a magazine; most opulent ads these days appear targeted at twentysomethings and yuppies – but what is evident are the hurdles to steady employment.
StatsCanada doesn't break down unemployment figures quite by Gen Yers, but we can get an idea how many have jobs.
During the time of AmEx Canada's study, 6.8 per cent of Canadians 25-54 were unemployed, but that number rockets to 14.2 per cent, about double the national average, for Canadians 15-24.
By Jason Buckland, MSN Money