Rogers Centre charges 4th-highest beer price in all of baseball
Now that the Expos are gone and thriving in America's most powerful city, there is once again only one professional baseball team north of the border.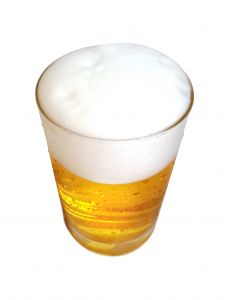 Still, as you well know, the Toronto Blue Jays have a tough time drawing fans, routinely scoring near the bottom of MLB attendance. Last year, out of 30 teams, they were 25th.
The on-field team doesn't help – rare has been the Jays team that's even contended for the playoffs since their World Series win in 1993; they haven't actually cracked the postseason in 19 years – but perhaps a new study's unearthed another reason why fans stay away.
By one survey just commissioned, a beer at the Rogers Centre is the fourth-most expensive in all of baseball.
TheStreet.com just released its list of the ten most expensive beers in baseball, and there is old Rogers Centre, the concrete expanse formerly known as SkyDome, right near the top.
*Bing: How to haggle for cheap sports tickets
According to The Street's numbers, a small draught beer costs $7.19 at the Rogers Centre (this is a U.S. conversion price), 15 cents more than what vendors charged at the stadium last year.
That's more than what's charged at other historic baseball stadiums like Dodger Stadium in L.A. (US$6.25 for a small draught) Busch Stadium in St. Louis ($6.75) and Wrigley Field in Chicago ($7), and even more than the new Yankee Stadium in New York, which if nothing else has been the epicentre of baseball overcharging since opening in 2009.
Boston, Philadelphia and Miami, which unveiled its new futuristic stadium just this year, are the only big league cities to charge more for a draught beer than Toronto.
By Jason Buckland, MSN Money