Where to go when the tax man simply won't listen
In case you missed it, J. Paul Dubé, who became Canada's first Taxpayers' Ombudsman in February 2008, has been reappointed for another five years.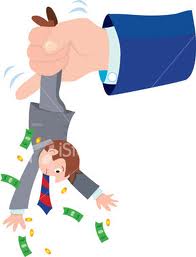 For many beleaguered taxpayers, this is a good thing as Dubé, a former criminal defense lawyer, can help them resolve individual service complaints and deal with a somewhat opaque system.
Dubé's office will review a complaint only after all the CRA's internal complaint resolution mechanisms have been exhausted, however.
As well, his brief is limited to service-related complaints, not issues relating to tax policy or program legislation or matters that are before the courts.
There is, for instance, a pattern of revenue officials refusing to justify their appeal decisions in writing to frustrated taxpayers, Dubé says in a recent report entitled The Right to Know.
"The impact of these decisions on taxpayers, their businesses and their livelihoods can be considerable," his report says.
"The appeal process and its outcome can, therefore, be stressful and difficult for taxpayers. For taxpayers to have trust and confidence in this process, it must not only be fair, it must be seen to be fair."
The most frequent complaint Dubé hears about centres around the Child Tax Credit and split families.
After divorce, the spouse who has custody is entitled to increased benefits, and needs documentary evidence like a hydro bill or lease to receive them. In some cases, if the CRA is not satisfied with the proof of status, their benefits may be cut off causing financial hardship and stress.
In his second special report entitled Proving Your Status, Dubé concludes that the CRA's documentation requirements on this file are burdensome, which prompted him to ensure that the department recognize a third party, such as a lawyer or a person who knows the claimant, to provide verification.
Advocate or smoke screen? Have you had occasion to call on the Ombudsman? Was your problem resolved in a timely and fair manner?
By Gordon Powers, MSN Money