Brett Favre's sexts could cost $100M in lost endorsements
It's the (penis) shot heard 'round the world.
Yes, you're tired of listening to reports about Brett Favre's alleged boner – not that  kind of boner, but his supposed screw-up of sending cell phone pics of his own crotch to a female New York Jets staffer when he was QB of the team in 2008.
The married star, who now runs the Minnesota Vikings' offence, has not admitted to snapping photos of his shotgun for the woman (pictured here), yet the ordeal has caused Favre a heap of embarrassment. Now, it may cause his wallet to lighten after he retires.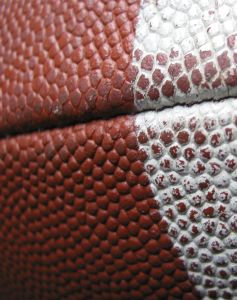 According to a new online report, Favre's "photo folly" may cost him $100 million in lost endorsements when his playing career ends.
Forbes' Patrick Rishe is the man behind such a bold assessment. He suggests Tiger Woods and Ben Roethlisberger won't be the only major players having sex scandals ruin their reps of late. Favre, who is currently under investigation by the NFL, could place second only to Tiger in terms of sponsorships lost going forward.
The whopping $100 million figure is somewhat of a forecast, but maybe one not so outlandish. Favre earns about $7 million annually today outside his football salary as the face of Wranglers jeans, Snapper's lawnmowers and Remington hunting rifles.
Having sponsored such other brands as Nike, Starter, Sears and Prilosec, all things remained the same: Favre's so-called "good ol' boy" image was what drove the successful campaigns.
Call this an overreaction, then, since Favre's alleged misdeeds are just that – alleged. If he's not found of any wrongdoing (the QB has apologized, at least, for being a distraction to his team) this whole story becomes a punch line down the road and a punch line only.
But seeing as other ex-QBs with far less fanfare than Favre – Steve Young, Dan Marino, Terry Bradshaw, etc. – earn more than $1 million each year now as TV analysts, there is real money at risk if the 41-year-old is found guilty of sexting.
If that's the case, notes Forbes' Rishe, gone will be the $7 million in endorsement offers each year. So, too, will be any media gigs worth a million-plus annually as well as any speaking engagements, which it's said a person of "Favre's cache" could bank up to $50,000 per. Rishe speculates losing all the above could cost Favre as much as $100 million in post-retirement earnings.
Apologies in advance if this story irks our readers, but let's go back to last autumn when many speculated Tiger Woods' Thanksgiving-car-crash-turned-explosive-sex-scandal wouldn't hurt his marketability. No, he'll be fine, many said. This is just the media ruining a man's life so they have something to write about.
Perhaps. But Tiger's endorsements this year are down 30 per cent from 2009, about $22 million lost, so there's at least some fire to all that smoke.
Will Favre's bank account face a similar fate? An ongoing NFL investigation may hold the power to say.
By Jason Buckland, MSN Money