Many pet owners treat their pets as part of the family and want to be able to provide them with the best care they can. That's where pet insurance may help. These days, treatment for animals can be almost as extensive as it is for humans with things such as surgery, x-rays, specialists, ultrasounds, dental surgery and more. While we all hope that are pets live long and healthy lives, accidents and illnesses can happen.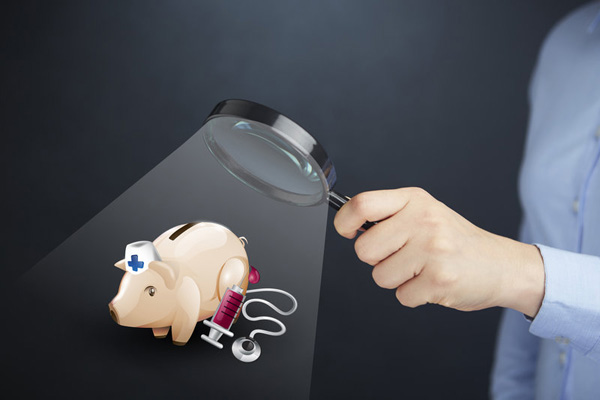 Should I get Veterinary Pet Insurance?
Aside from general medical expenses like vaccinations, worming, and spaying/neutering it is possible to be faced with an unexpected veterinary bill due to an accident or illness. Things like:
Car accidents
Dog attacks
Laboratory fees (eg: blood tests)
X-rays
Surgery (eg: cruciate ligament surgery)
Hospitalization after accident or illness
Medications
Tick paralysis
What Pets are Covered by Pet Insurance?
Generally most insurers cover a large variety of pets. These can include:
Dogs
Cats
Rabbits
Birds
Reptiles
Amphibians
Horses
Rats
Pet Insurance Comparison is Important
Deciding to get pet insurance is one thing, choosing which pet insurance plan is another. It is important to do a pet insurance comparison and be aware of what is covered. Some insurance plans won't cover preventive care such as vaccinations and some won't cover elective surgery such as spaying/neutering so it's crucial to select a plan that works for you.
Also, some will limit coverage for pre-existing conditions, or not cover them at all, and many will require owners to provide pet's medical history prior to offering coverage, especially in an older pet.
Owners usually have the option of basic cover or comprehensive cover. Before deciding on a pet insurance plan, find out:
Cost of cover
The type of cover provided
If there is an annual limit on claims
Extras offered
Exclusions
Age limit for pets
Restrictions (eg: for pre-existing conditions)
What the excess/deductible is
Pet insurance plans may vary so it's important to compare the monthly or yearly costs, and how much your pet is covered for, ie: how much of the veterinary bill is paid by the insurance. For example, if your pet was hit by a car and medical expenses added up to $2500, would the insurance pay all of this, or only the first $1500?
Pets that may Benefit from Pet Insurance Cover
Pure breed pets – especially those likely to suffer problems in the future eg: skin conditions or torn cruciate ligaments. Some insurers won't cover certain conditions like hip displasia in germen shepherds for example. Mixed breeds tend to be more robust than pure breeds.
Larger pets over smaller pets as veterinary expenses tend to be more for larger animals. For example most medication doses are calculated according to pet's weight, so a larger dog will need more than a smaller dog.
Owners who have trouble saving and therefore aren't well equipped to deal with a large unexpected veterinary expense.
Bottom line is, pet insurance can help owners get out of a tight financial bind in the case of an accident or illness, but it also may be something you never need. However, because it is the owner's responsibility to provide a lifetime of care for their pets, if saving money is an issue, then a pet insurance plan is one way to have peace of mind that should anything happen to your beloved pet, you can at least cover the costs of treatment. Ask your veterinarian which pet insurance plan he or she recommends.