Employees appreciate benefits more during recession: Report
There's nothing like a recession to deepen employees' appreciation of being able to get a massage or their teeth fixed without digging into their pocket.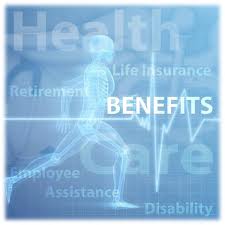 77 per cent of respondents in a recent survey say that the value they place on their benefit plan has increased dramatically this year.
So much so, that a convincing 90 per cent believe the quality of their plan is excellent (48 per cent) or very good (42 per cent). 

Are employers getting the payoff they expect by treating their workers with such beneficence? It would seem so.
Sixty-seven per cent of plan members agree that they
view their employer more positively because of the benefit plan offered
, up slightly from the total of 63 per cent in 2009. Regionally, this ranges from a low of 51 per cent in Quebec to highs of 71 per cent in Ontario and 77 per cent in Alberta.
Coverage for prescription drugs continues to be the most common benefit enjoyed by more than 94 per cent of employees. And people really depend on it, it seems.
So much so, that nine per cent of respondents said they wouldn't fill a needed prescription if it wasn't covered by their benefit plan. Among those from households with incomes below $30,000, this figure jumps to 23 per cent.
And doctors as well seem to be catching on as to what matters with patients. 37 per cent say their physician has asked if they have benefit coverage before writing a prescription, up from 28 per cent in 2009.
For more information about the overall survey results, click
here
.
Which benefits are most important to you? Would you exchange any of them for a higher salary?
By Gordon Powers, MSN Money