Would you lend your car to a stranger?
Realizing that car ownership is no longer a cost-effective means of transportation, more urban drivers are looking at car-sharing services that allow you to rent cars by the day, or even the hour.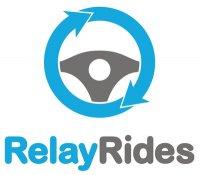 Car sharing usually involves joining an organization like Zipcar that owns a fleet of vehicles scattered throughout the city. Members pick up cars from various locations across town and return them to the same spot when they're done – all for a set hourly rate. 
Think ZipCar minus the communal cars, and you've got RelayRides, a new Google-backed start-up.