Last-minute tax questions? Ask our expert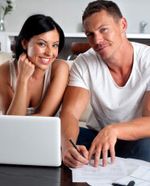 April 30 is the last day to submit your personal income taxes. Have any last-minute questions? Cleo Hamel, a senior tax analyst with H&R Block, is here to help you navigate through the tax maze.
What: Tax chat
When: Friday, April 26, 12:30 pm - 1:30 pm
How to participate: Send in your questions beforehand here or post your questions on our Facebook page. You can also participate in the live chat by returning to this page on April 26 between 12:30 and 1:30.