Will you give the BlackBerry 10 a try?
In this space and every other on the Internet, there has been no whipping boy greater than Research In Motion, whose once-mighty BlackBerry has fallen and fallen and fallen.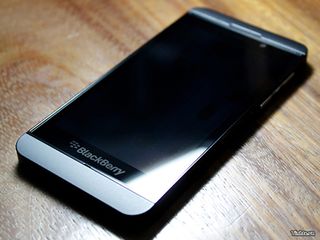 But BlackBerry is back – rather, will be back. Next year the embattled RIM will make what many consider its last stand, its last bid to recapture relevance.
The highly-secretive BlackBerry 10 has been announced, and photos of the device, which famously will not have the keypad BlackBerries are known for, have already hit the web.
Today, Rogers became the first to report it would be taking pre-orders for the new smartphone. Yet will you be buying?
Certainly, RIM knows what it's up against, a smartphone market that has passed it by. Samsung, Apple and any device that powers Android have swallowed up the market share BlackBerry once held.
*Bing: Behind BlackBerry's fall
The 10 is to be BlackBerry's antidote to insignificance. It will be the first truly new phone released under company CEO Thorsten Heins, and it's been delayed so many times the perception now is clear: after such ballyhoo, this thing better be good.
What's fair to ask, though, is how consumers will react. Not only has it been years since BlackBerry's been a leader in the smartphone, it's been some time since RIM even put out a new phone.
RIM, then, faces an uphill climb. It will have to win back many of its lost clients, including businesses and government offices, though of course it is cell phone users the Waterloo company must target most.
The deck may be stacked against RIM – many developers of popular apps, for instance, have already announced they won't be made available on the BlackBerry 10 – but there is still so much we don't know, such as when the phone will be released, what precise features it may have or how much it will cost.
When it is released, will you try out the BlackBerry 10 or have you moved on from BlackBerry altogether?
By Jason Buckland, MSN Money