Target's incoming rewards program making Cdn. stores rethink theirs
To the fanciful realization of many local shoppers, 2012 will be the last full year in Canada where there has been no Target.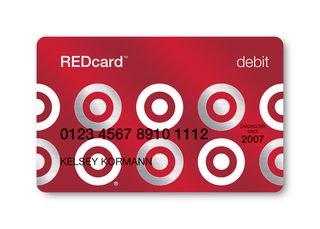 Certainly, it's been a long time coming for the U.S. retailer's expansion north, an oft-called for, much-hyped move that will finally commence next spring.
But already, Canadian consumers might be enjoying the perks.
When it opens across the nation in March, Target Canada will be unveiling a rewards program so generous it's making the country's own storied loyalty plans up their ante.
As it has operated in the U.S., Target Canada's rewards program will be the REDcard, a credit or debit card that offers a five per cent discount on nearly everything in the store.
*Bing: Find where the nearest Target will be to you
If you're the kind of person that carries high-interest store cards, the REDcard will be great news for shoppers of Target.
Yet it won't stop there. Already, incumbent Canadian retailers, which often offer just one or two per cent discounts through their store cards, are feeling the pinch applied by Target's REDcard.
Stores like Loblaws and Canadian Tire are reportedly finding that two per cent discounts don't look so good stacked up against five per cent discounts, and have plans in place to roll out new reward plans or test amped-up programs, according to the Globe and Mail.
"I do think there's going to be a ripple effect" of Target's REDcard, says Kelly Hlavinka, an exec for the company that runs Air Miles.
"On the surface, a proposition like Target's five per cent offer seems extremely generous."
For the first time this month, Canadian Tire and Hudson's Bay Co. ran promotions that matched Target's REDcard offer: five per cent back on purchases made with their store cards (a $75 minimum purchase was required at HBC).
And Target surely knows what it's doing. A five per cent store discount is a big deal, and Canadians, perhaps more than anyone else in the world, are a market that's going to notice the difference.
In the U.S., Target's home turf, for instance, just 74 per cent of shoppers take part in at least one loyalty program.
Canadians? Canucks are one of the more savvy shopping groups in the world, with a 90 per cent loyalty program participation rate.
By Jason Buckland, MSN Money
*Target photo