At what point do you ask your partner about their credit history?
There are no murkier waters than those governing the relationship between romance and money.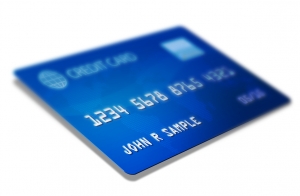 Certainly, there are no rules, and perhaps that's where we get stuck. There is no guidebook for when to ask, say, how much a date earns as a salary, or how much they've got saved in the bank.
If there is one thing becoming clear, though, it's that the recession has lifted some of the taboo around wondering about your boyfriend's or girlfriend's financials.
In fact, according to the New York Times, things like credit scores are now becoming as important in the dating world as a good head of hair or straight set of teeth.
A recent NYT  feature by Jessica Silver-Greenberg details the rise of practicing safe finances in dating, a trend that appears to be very real.
*Bing: How is a credit score calculated?
"What's your credit score?" was the question popped to one thirtysomething woman on a recent first date, a brazen inquisition the Times  surmises is an all more common occurrence today.
"Credit scores are like the dating equivalent of a sexually transmitted disease test," says one executive of a financial advisory firm. "It's a shorthand way to get a sense of someone's financial past the same way an STD test gives some information about a person's sexual past."
Perhaps it's not such a stretch. As is everything in a marriage, one partner is often tied to the other. So, if you get hitched with someone that's financially illiterate, with a credit history less desirable than NHL lockout stories, that's on you, too. All of a sudden, the mortgage rate you're eligible for might increase. Maybe your auto insurance also goes up.
So the problem now becomes: how, and when, do I ask?
That's an age-old question that may never be answered, but new-age solutions are already here.
To combat the unmentionable, dating sites with credit histories in mind have hit the web. No, really: they're called CreditScoreDating.com and DateMyCreditScore.com.
How important is fiscal responsibility to you when choosing a man or woman? When would you ask about credit history?
By Jason Buckland, MSN Money