What it costs to buy a beer around the world
In economics, a field so complicated, so egregiously dull the nuts and bolts of it will make you want to tear off your own nuts and bolts, often it's best to consider things in relative terms.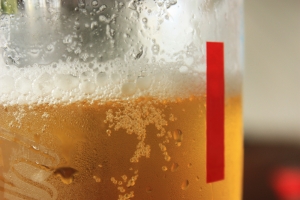 For instance, we hear plenty about a metric called GDP per capita, a measure of all the goods and services produced by a country in a given year, divided by that country's population.
On the surface, this means nothing to most of us, and in fact the stat only achieves consequence when used as a comparison – as in, Canada's GDP per capita is twice that of Croatia's.
But how about we contrast the state of a few nations using the one gauge everyone can understand?
The Economist  is many things, though out of touch it is not. Recently, it used a simple metric to judge work-life balance in many countries: beer.
*Bing: Beer prices around the world
The finance magazine took data from Swiss bank UBS to see the countries where workers have to be on the job longest to afford a pint of beer.
According to their survey, Canadians come in as fairly fortunate, despite our relative high price of suds.
In Canada, home of sin taxes and publicly-controlled liquor (for the most part, bear with us), 500 mL of beer – just more than a pint – costs about $3.20, by UBS' numbers.
On average, you had to work just over ten minutes to earn enough to afford that brew.
How's that stack up against other countries? The nation with the greatest work-beer balance was the U.S., where workers need to put in just five minutes on the job to afford a pint.
The English, as a reference point, need to work about 14 minutes to afford a 500 mL beer, which costs $3.65 in the U.K.
Though India, where tea perhaps remains the drink of choice, regardless, has the worst work-beer balance of all countries surveyed by the Economist.
In India, it takes more than 50 minutes of work to afford a pint, more than double the global average.
By Jason Buckland, MSN Money