What brands are Canadians most fanatical about?
For the most part, when choosing a product, consumers will travel the path of least resistance.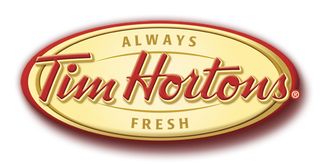 If something's better, they'll ditch the old one. If something's cheaper, they'll pass over the rip-off. Brand loyalty, this is all a long way of saying, is not what it once was.
But while it's one thing to swap out a Whirlpool dishwasher for a Maytag, or an Energizer battery for a Duracell, there are some brands shoppers simply will not vacate.
So, which brands are Canadians the most fanatical about?
Business Insider just released a list of 16 brands that boast the most brand loyalty.
*Bing: How companies fight for your brand loyalty
Some we disagree with. Supermarket chain Wegmans is named, for instance, and while we can't speak for Americans, in Canada you don't often hear any grocery store that isn't Whole Foods talked about with such blind reverence.
In any case, there are the usual suspects we must discuss – the brands that not only have loyal customer bases but passionate fans. The brands that inspire not just shopping habits but lifestyle habits, too. These are brands that you can tell certain things about their supporters without knowing anything else about them.
There are only a handful: Apple, Lululemon, Harley-Davidson come to mind.
In Canada, you would add Tim Hortons, too.
But are there any other "cult" brands, names that inspire shoppers to use products while also living and thinking and consuming a certain way?
What brands are you fanatical about? What do you love about them?
By Jason Buckland, MSN Money