That's right, some purchases are just plain stupid
Ever wonder how much money you could have saved if you had hung on to it somehow instead of blowing it on another tchotchke?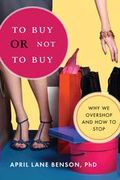 If you want to feel a bit better about your silly situation, check out Spendster. Run by the National Endowment for Financial Education, it's a fun place to share videos and stories about some of the really dumb purchases we've all made.
Entrants who've created a video showing their regretful purchases qualified themselves to win one of several prizes, ranging from $100 to $1,000.
It's all in good fun, of course, much like the late Speaker's Corner.
In addition to video and photo uploads, you'll also find a calculator that determines the actual cost of unnecessary and poorly used credit card purchases and how much these expenditures could have generated in savings.