Uncovering how managers really feel about their employees
Attention HR:  Before you start spending money on leadership training for managers, find out how they really feel about their employees.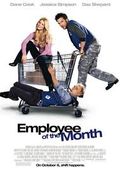 According to a recent University of California study, much of the company's success depends on how managers view their subordinates.
In what he describes as the first study to examine leaders' conceptions of followers, psychologist Thomas Sy found that "if managers view followers positively — that they are good citizens, industrious, enthusiastic — they will treat their employees positively".
"If they think of their employees negatively — that they are conforming, insubordinate and incompetent — they will treat them that way. Manager beliefs about employees impact organizational outcomes," he maintains.  
In a five-phase study involving hundreds of workplace leaders,
Sy identified six core concepts by which managers categorize their employees
— industry, enthusiasm and good citizen, all positive qualities; and insubordination, incompetence and conformity, qualities that are generally viewed negatively.
Although they may not realize it, managers act on these views — known as implicit followership theories (IFTs) — and can miss out when it comes to leadership opportunities, he says.
This is particularly relevant in multicultural environments, he says, where cultural values that often inhibit expression of emotions (e.g. Eastern cultures such as Japan and China) could be misinterpreted.
The solution, says Wharton professor Stewart Friedman, is to pursue excellent performance as a leader in multiple domains — achieving what he calls "four-way wins" — not trading off one for another but finding mutual value among them.
If you're the boss, how mindful are you of your positive and negative beliefs about the people that report to you? Or have you been on the receiving end of some misunderstanding?
By Gordon Powers, MSN Money
* Follow Gordon on Twitter here.