Getting paid to shed those pounds
While Canadians can boast that we're not as fat as our Krispy Kreme-loving neighbours to the south, we're really not all that far behind.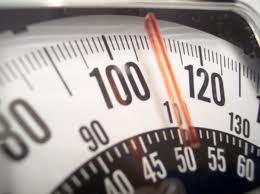 So it's good to know that HealthyWage, which makes money through advertising and sponsorships, is there to help us with the promise of at least $100 if we lower our body mass index from at least 30, which is considered obese, to below 25, the normal range.
If you're willing to pay $300 of your own money, you can possibly see as much as $1,000 if you realize your weight-loss goal.

But do such inducements work? Apparently so.
According to a 2008 study, dieters who had a financial incentive to lose weight
were nearly five times as likely to meet their goal
when compared with dieters who had no money on the line. 
"For better or worse, we're a rewards-based culture," co-founder David Roddenberry told the Globe and Mail, claiming to have signed up some 75,000 dieters already, with more to come as the site expands into Canada this year.
That's why, instead of instituting shaming policies (singling out fat children in gym classes for "re-education") and mass "carpet-bombing" public service messages, governments should be giving money directly to Canadians to get healthy, says Neil Seeman, co-author of XXL: Obesity and the Limits of Shame.
Among other solutions, Seeman makes the case for a healthy-living voucher, similar to the education voucher program in the U.S.
That would entail a $5,000 payment to each Canadian over 16 to design an individual health plan, following guidelines and in consultation with their doctor, who could bill the province extra for the service.
What do you think? An effective strategy to make us fit or another crazy granny-state proposal? 
By Gordon Powers, MSN Money