Time to fight back on school fundraising?
As any parent can tell you, school fundraising is an expensive fact of life.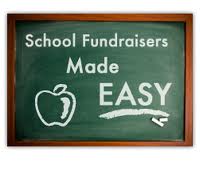 Public school, private school – it doesn't matter. Budgets are tight and, from kindergarten on, families are subject to an unceasing barrage of chocolate bars, grapefruit, frozen blueberries and wrapping paper to foist on unsuspecting relatives.
But it's time for parents and principals to wise up and fight back, says CBS Moneywatch's Sarah Butler – and, in many cases, that means simply writing that cheque.
It's important to differentiate between effective fundraisers, which benefit schools and raise a lot of money with little work, and those which raise a few bucks for the cause, but do more to pad the bottom line of the companies marketing dollar store goods, Butler says.
Her list of "bad" fundraisers to be avoided include restaurant deals that kick back 10 or 15 per cent of your bill; cookie dough or candle sales that net a few cents on the dollar; and silent auctions – particularly if you end up buying the items yourself rather than digging up donations.
In almost every instance, she maintains, the school would do better off if you simply wrote a cheque for the net amount. 
Katherine Wertheim, a professional fundraiser in Ventura, California, agrees. Here's her rant. 

"I want to urge more families to just drop out. Refuse to participate. Ask the schools to stop the sales of pizza dough, gift wrap, magazines, special popcorn, candy and holiday wreaths.  

Tell the after-school clubs to stop making us bake cookies for the bake sales, where we spend an hour of our time and $3 on ingredients so they can sell $10 of cookies.  

Stop the car washes that take eight hours and ten people, and they end up making less money than minimum wage.

Stop having the guy who comes to the school to play hip-hop music (during school instruction time!) to make the sales program seem exciting, and who tells the kids if they sell enough crap they can get the limo to take the whole class to Hometown Buffet. Just stop it."
Her ultimate solution: "Just teach the kids to ask for the money." 
What do you think? Has school fundraising gotten out of hand? Are you a cheque writer or a reluctant volunteer?

By Gordon Powers, MSN Money