New app lets Phillies fans order food right to their seat
This year, the Philadelphia Phillies have enjoyed some pretty good fortune.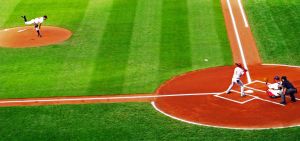 The team stole Canada's beloved ace Roy Halladay, who won his 20th game of the season Tuesday, and – despite a host of injuries to sluggers like Chase Utley and Ryan Howard – currently sit in first place in the NL East, primed for its fourth-straight turn in the playoffs next month.
But as if Phils fans haven't had enough, their home diamond is now on the forefront of the newest movement in digital media. Starting with the team's last three home games against the Mets, patrons at Citizens Bank Park will now be able to use their cell phones to order concession grub right to their seat, without missing a pitch.
As part of Major League Baseball's EverydayMoney-approved "At Bat" app, the Phillies will run out a test program this weekend to turn the average iPhone into a meal ordering device.
Using the app, any iPhone user attending one of the next three Phillies games can order concession food – with a menu including Philly cheesesteaks, roasted pork, crab cake sandwiches and Italian hoagies – that will be delivered to their seats in under 30 minutes. During initial tests of the program, the Phillies director or marketing tells MLB.com, actual wait times have been about half that.
(The app allows concession workers to determine its customers are actually inside Citizens Bank Park, and orders are paid securely through the program with a credit card.)
The gut reaction to this announcement seems to be, "Cool, but why do I need to have an iPhone app? Why can't I just order food to my seat by calling in?" The short answer is: there's no good reason.
But the longer conclusion is the app-inspired ordering method falls in line with MLB's advanced outlook on digital media. The league, despite being notoriously possessive of its online video, has been on the cutting edge of tech-related innovations in sports – a reputation earned in no small part due to its awesome MLB.tv service, which allows subscribers to watch every non-local game live on their laptops, smartphones or PlayStation 3s.
Don't expect iPhone food ordering to replace your "Icccccccceeeee … Colddddddddd … Beeeeeeerrrrrrrrr!" booze and hot dog vendors at the local ball park, but MLB insists the technology will be available to any team that wants to use it next season.
By Jason Buckland, MSN Money