Are the richest countries also the most promiscuous?
There might have been a time (or one to come) in your life where you'd considered a vacation based on the kind of, um, prospects at your destination.
Be it Vegas, Cancun or wherever, there's a reason these locales continue to be tourist hot spots. At some point, some people want to take a trip where there's a chance to land some booty. There, I said it.
But according to one new study, the world's tourists may have been misguided in their selections all along. The richest countries on earth – Finland, anyone?  – may just be the places giving out the most action, after all.
Such a suggestion comes from a new study on BigThink.com's neat Dollars and Sex blog, which ran a survey recently to gauge the promiscuity of various participants.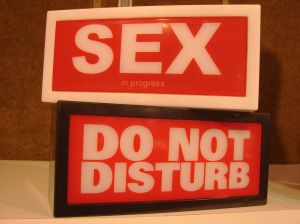 BigThink then took the scores – the lower your rank, the less impious you are; the higher your rank, the better the chance you may relate to various Ke$ha lyrics – and organized them by the nations of the survey takers.
The bottom five? Taiwan, Bangladesh, South Korea, Zimbabwe and Hong Kong. The top five a.k.a. the most promiscuous countries? Finland, New Zealand, Slovenia, Lithuania and Austria.
Okay, so, cool data. But the great thing Dollars and Sex author (and economist) Marina Adshade did was take the survey's results and cross-reference them against those nation's GDP per capita.
What Adshade found was that, as a whole, the wealthier countries on earth tended to be more promiscuous: the average test score (Finland, at 50.5, was the highest) for the ten poorest nations was 32, while the average test score for the ten wealthiest countries was 39, a jump of about 22 per cent.
So, are the world's wealthier countries 22 per cent sluttier than the world's poorest? No, not exactly. Certainly, there are outliers in the data – Bolivia is poor but ranked high on the promiscuity test, while Belgium is rich but ranked quite low – though there may be an overarching theme to this data just yet.
By Adshade's reason, wealthier nations tend to be more sexually adventurous because they advocate free-thinking, modern-enterprising cultures that, for better or worse, perhaps foster this kind of behaviour. In her words:
"In my mind, what it comes down to is what makes a nation wealthy in the first place," she writes. "One of the reasons nations grow is because they have legal institutions and social norms that promote innovative activity.
"It is possible that these same characteristics are the ones that encourage promiscuity. After all, what can be more trusting, and more risky, then (sic) sex with a stranger? If I am correct, it is not income that leads to promiscuity, but rather other characteristics of a free society that lead to both high income and high promiscuity."
By Jason Buckland, MSN Money