Are winter getaways a good way to splurge?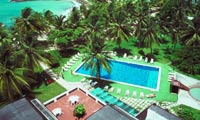 By Dawn Cuthbertson, Sympatico / MSN Finance
Now that I have a better handle on my finances, I've enjoyed watching my savings account grow. Turns out I don't have to be a hermit to save money, as long as I pay myself first and am very selective with my "fun funds."
My new basic motto: I have to deem it a "10 out of 10" to spend.
I had not planned to take a trip south this winter. For the sake of my savings account, I was determined to face winter like a trooper and pray for an early spring without complaining too much. Even when I was soaked with dirty slush (head to toe) waiting for the bus a few weeks ago. Even when that pesky groundhog called for six more weeks of winter.
Then curiosity got the better of me.
Seeing photos of people's tropical getaways and hearing about the great deals they got sent me online looking at discount travel websites. Nothing grabbed my attention.
Last weekend, I spoke to a travel agent and she told me that there wasn't much to choose from because many resorts were booked. I left with a few earmarked.
Back home, I read reviews of the resorts from people who've been there but was in no hurry to book. Separating from my hard-earned cash, even with a great deal on an all-inclusive resort dangling in front of me, was proving difficult. I knew I could afford it but I wasn't ready to budge. I'm glad I didn't book because the next day, the price dropped another $200.
I leave in just over a week and in my opinion, this is a 10 out of 10.
Related: Eight rules for a successful staycation