Changing your home's sidings is not something that you do every day, but once in a while, they will have to be done. They have to be done in the right manner so that you can protect the interior structural beams of your house from moisture and mold.  The right job needs the right person to do it, such as Milwaukee siding contractors. Some of the factors to remember when you are looking for one include: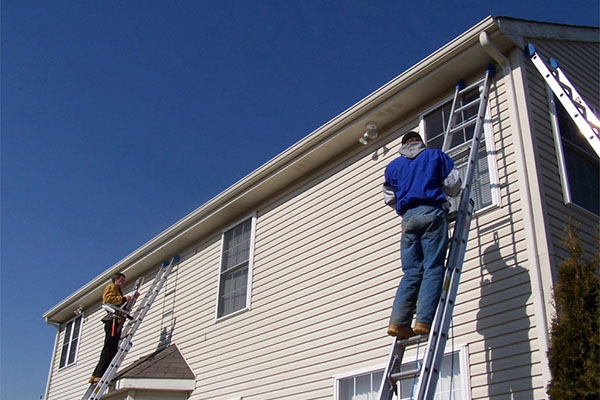 Contractor's reputation
When researching a contractor, you will know about their reputation. That can help you to judge the kind of job to expect from them. From their reputation, you can get more information on the quality of the work, how timely they are, and if clients are satisfied with their work.
Insurance
A siding contractor always needs to be insured as accidents can happen in the line of duty. If the company is not insured, it translates that you will be liable for any accidents that happen on site. A contractor should not only be insured but have the appropriate right cover that can-do liability insurance, cover property damage, and workers comp. Whatever is not covered means that is what the homeowner will cover.
License
Laws and regulations regarding licensing differ from place to place. Regardless of the situation, a contractor should be able to give you a license proof. That will help you keep off any legal issues that you may face.
Cost
The whole cost will cover the cost of raw materials and labor. It is good to understand the costs and all that is covered to avoid hidden costs. It is good to understand the expected costs, any other unexpected costs, and who will cover them. Apart from the cost, it is good to have a clear picture of the payment plan. For many contractors, you have to pay at least a 30% deposit prior. Be ready to negotiate what works out for you.
Warranty
Most construction projects normally come with a warranty. The warranties differ depending on their terms and conditions. Warranty can be in the form of a product warranty or labor warranty or both. Make sure you enquire about that as warranties make it easier for you as a homeowner.
Location
It would help if you chose a contractor that is in a convenient location for you. If possible, go for a local contractor as you can easily access them when you want to. It can also help to save on your time and cost. It is also easier to know about their reputation.
Due diligence is necessary for everything, including getting a contractor. One way to ensure you get a proper one is also asking for referrals from a real estate company. You also need deeper information about the materials that can be used and their quality scale to get the best quality material for your home.