Voluntary retirement system remains deeply flawed: report
When it comes to looking after their retirement, people are pretty stupid, maintains economics professor Teresa Ghilarducci in the New York Times. And the more they're left to do things on their own, the worse off they're likely to be.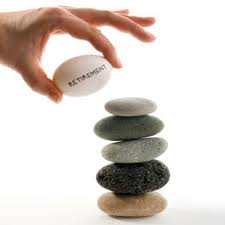 Depressing? Yes, a bit. But don't just take her word for it. Take a quick look around you, she suggests. 
Most people don't don't have enough savings, don't know how much "enough" is, make inaccurate assumptions about the length of their lives and their ability to extend their working careers, and aren't able to find qualified help to help them make more appropriate savings decisions.
In fact, much of what passes for retirement planning is really just an exercise in denial, leaving too many dopes to look after their own affairs.
"Basing a system on people's voluntarily saving for 40 years and evaluating the relevant information for sound investment choices is like asking the family pet to dance on two legs,"
she says
.
Her plan would create guaranteed retirement accounts on top of Social Security. These accounts would be required, professionally managed, come with a guaranteed rate of return and pay out annuities.
Realizing it would have to be funded out of tax dollars, is this the way to go. Or do you like the freedom a voluntary program like RRSPs already provides?
By Gordon Powers, MSN Money