How to call in sick without compromising your job
According to a 2007 report by Mercer Human Resources Consulting, the average worker takes about five sick days a year, despite being offered eight or nine on average.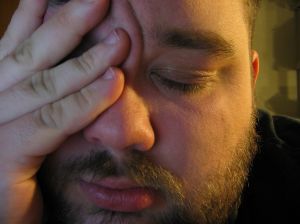 What's the catch? Well, likely most employees don't need nearly two weeks of sick days, though what's also probable is workers, legitimately under the weather, don't quite know how to call in sick without alienating their bosses.
Indeed, guilt often runs as high as fevers when it comes to missing work, though many HR sources say it shouldn't – in fact, in many cases you might be doing the office a favour by staying away when you're sick.
How do you call in sick without compromising your job? Here's a few ways to try.
Certainly, tips for how best to call in sick litter the web, though Health.com has an intriguing set of guidelines that cover all the bases.
*Bing: How to tell if you're sick enough to miss work
Try the site's below methods that get to the point, reach the right people and make sure your bosses don't think you're faking:
1) Be sure to apologize for missing work. Tip no. 1.
2) Speak to a boss or supervisor directly. Don't send an email, and contact them as early in the day as possible.
3) Be brief. Spare the details of coughing up blood or having spent all night on the toilet.
4) Keep the fake coughs to a minimum. You shouldn't need to oversell that you're sick.
5) Be wary of Mondays and Fridays. The more days immediately before or after weekends you report to be sick, the more suspicious your bosses are likely to get.
You wouldn't be human if you didn't need a day here or there to recharge – of the surveyed workers in Mercer's poll, 30 per cent said they had used a sick day to relax, 22 per cent used one to catch up on sleep and 34 per cent admitted they just didn't want go into the office – though keep in mind you don't need the theatrics.
Of the 3,300 employers surveyed by Mercer, most admitted they didn't even question why an employee missed a day of work. Remember this when you're acting like Ferris Bueller and putting on a show when reporting your workplace absence.