Run, don't walk, to buy a flat-panel TV right now
Like you need any more reason to shop on Black Friday.
Indeed, while we might be shut out from a good chunk of American Black Friday deals (though, not nearly all of them, as MSN covered here), there's still plenty of incentive for Canadians to find the malls north of the border as November comes to a close.
Namely: Canucks looking for a new flat-panel TV. As is often the case this time of year, there's never a better time to buy.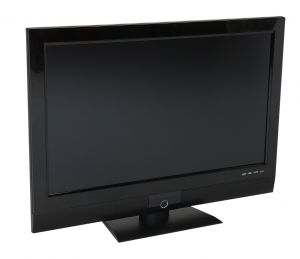 Surprisingly, this post has not  been sponsored by Samsung, Sony, Toshiba or whoever, it's just that sometimes industry trends lead to a movement consumers should be aware of.
And, according to the Star, Canadians in the market to spruce up their home theatres should run, not walk, to their local big box store to take advantage of current savings.
Retail prices on flat-panel TVs are set for a "sharp" decline in the days leading up to the holidays, the Star notes, a plummet that will bring consumer costs down "more than twice as fast" as any period during 2010.
The reason? Television manufacturers have been getting a great price on one of its key commodities, glass LCD panels, and have pleasantly offered to pass those savings onto you or I.
Yet, according to DisplaySearch analyst Paul Gagnon, LCD panel prices are set to level off at the beginning of next year, meaning bye-bye to the deals we're seeing now.
The proof certainly seems to be in the pudding. On Future Shop's website alone, the deals are aplenty: $450 off an LG 55-inch LED HDTV; $150 off a Sony 32-inch Bravia LCD HDTV; $590 off a Panasonic 50-inch 3D Plasma HDTV.
Similar savings are evident at Best Buy, Walmart and Sears, too.
So, if you're scoring at home, such trends don't mean you should go buy a TV if you don't need one – but, if you've been waiting for a fair price, now just may be the time to pull the trigger.
By Jason Buckland, MSN Money