Bathroom renovations are not the cheapest to take on.  In fact, your home's bathroom is one of the most expensive rooms to redo.  Bathroom ware such as a beautiful tub, faucets, taps, and toilet are pretty expensive if you are looking to install quality materials and these are the least of your expenses since tiling and beautiful lighting is essential for creating a gorgeous and practical bathroom that is easy to keep clean.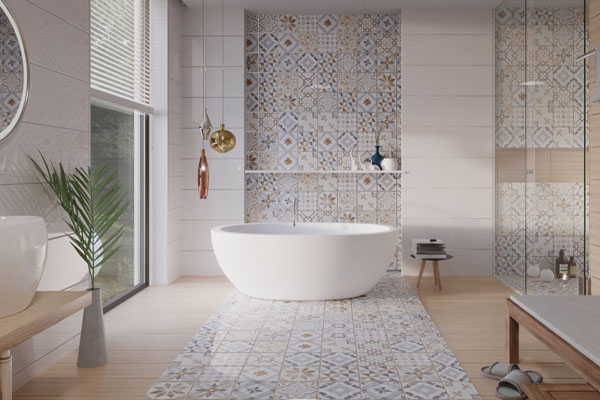 If you want to save a bit of money on your next big bathroom renovation then you can certainly check out these terrific money-saving tips.
Buy from Home Spa Select
Home Spa Select is a company that specializes in everything that has anything to do with your bathroom.  You can shop for the best bathroom materials and accessories such as bathtubs, showers, toilets and much more at the most affordable prices.  They also offer the best styling tips and advice for a great looking and modern bathroom.
You Don't Have To Cover It All In Tiles
Tiles are a very popular pick for bathrooms because they are so easy to clean. But you don't have to cover every square inch of your bathroom in tiles. In fact, you don't even have to lay a single tile if you choose polished concrete floors. Floor and wall tiles can be quite expensive. Look for ways to reduce the number of tiles required for your bathroom. You could perhaps consider tiling your walls only halfway or install splashbacks around the room instead of the traditional wall tile.
Repurpose If You Can
Repurposing old things is very trendy right now. There are lots of old things around your house that you can refresh, repaint and repurpose for your bathroom. Spend some time on Pinterest and try to identify old furniture in your home that could perhaps be transformed into a vanity, a bathroom bench or other types of bathroom furnishings. This will result in a very unique look and could save you lots of money.
Adopt the Minimalist Style
We all love those luxurious bathrooms with them over the top luxury features but you just don't need all of the fancy hardware to get a beautiful bathroom.  Adopt the minimalist living style in your bathroom and create something that is simple and open in design with nothing but the bare necessities.  You might just be surprised at how functional and open these types of bathrooms can be.
How About an Open Pan Free Shower
We are all used to the traditional glass panel shower with the usual shower pan to catch up water. But what if you did away with this traditional shower and installed an open shower instead. This is becoming a big trend. Instead of installing a shower pan simply get your builder to angle the floor downwards so water will flow towards your drain. Don't install any shower curtains, doors or panels. This type of shower is best for smaller bathrooms and can make the entire area look a lot bigger. These bathrooms are also much easier to clean.