Staying fit isn't cheap no matter what options you consider.  If you want good result you will have to invest time, effort, sweat and a whole lot of cash.  Staying fit and healthy worth every bit of effort and every penny you spend, especially when you consider the expense of medical treatments and medication and when you consider the quality of life you will enjoy with a healthier body.  The only thing left to consider is whether it is better to get a gym membership or to invest in a home gym.  When it comes to choosing the best solution you should however consider much more than cost.  A gym membership isn't worth anything if you never have time to hit the gym and a home gym is a terrible waste if you don't use it every day.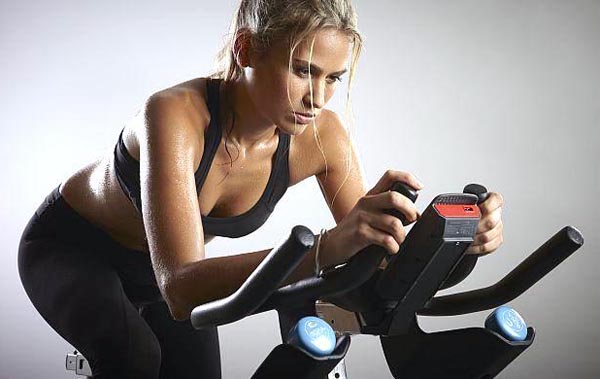 Home gyms are much more affordable in the long run
Gym memberships are expensive, especially if you are enrolling at a good quality gym with plenty of gear.  Yes, proper gym gear is also expensive but you will be saving a lot of cash in the long run, especially since gym gear can last you a lifetime.  Once your gym gear is paid off, you can enjoy the home gym for the rest of your life where your gym membership will have to be paid for the rest of your life.
Home gym basics that you need
For a basic home gym you don't need much at all. Just get something for cardio and something for muscle strengthening and you are all set.  Here are the top basics for a good and affordable home gym;
Fitness bike – The sunny health and fitness indoor bike is the best cardio bike for your home gym.  The bike is affordable, great quality and will enable you to shake pounds like nothing else can.
Loop bands – Loop bands are great for muscle build.  These bands can be used in different resistant band workouts and will enable you to target any muscle.
Weights – Weights are good for building strong muscles and for switching up your workouts a bit.
Workout DVD's – The lack of proper instruction is one of the biggest disadvantages of a home gym.  Stock up on good quality workout DVD's and get the right instruction for all of your workouts.
Big mirror – Working out in front of the mirror is good because you can check your posture as you work out and you will get a boost in motivation when you see yourself having fun while working out.
Home gyms are better for families
If you have an entire family that loves to stay active and healthy then a home gym is definitely the more affordable solution, especially since you won't have to invest in expensive gym outfits for the entire family.
It is hard to stay committed with a home gym
The hardest part about a home gym is staying motivated and committed.  In fact, most people that invest in a home gym end up never using the equipment.  If you aren't easily motivated then enroll at a gym.  The motivation is much better and there is a much greater variety of workout gear that you can try.