When the weather is good, there is not much going to beat the experience and fun times that you will have with friends and family grilling outside. It is a complete change from your day to day cooking and is something that can bring people closer together. Once you are armed with the best of outdoor grills, equipment and food, you will have no problem creating an experience that will be remembered for a long time to come. It doesn't even matter if you have little to no experience withcooking; grilling is as simple as it comes once you keep a few of the basics to the forefront of your mind. If you want to take it to the next level and create an amazingly succulent meal, there are a few easy yet useful tricks to do just that with minimal of effort.
Even the smallest of tweaks and additions can create an entirely different meal and add tons of flavour to it. Here is some advice to keep in mind throughout the process and that will help to have the best meal of the year.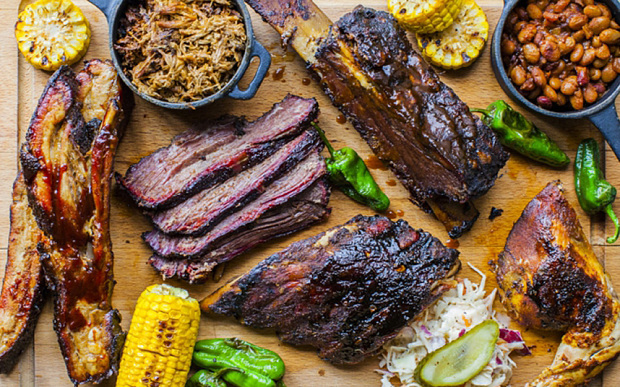 When cooking chicken
When you arelooking to grill chicken, you should always choose to cook chicken thighs. These parts retain a huge amount of flavour, which will run a lot deeper than the usual breast meat. When it comes to chickenand poultry in general, the darker the meat is the better. This type of meat is better suited to hotter conditions and will stay moister for longer. To make the meal healthier and not as high in fat, you should remove the skin form the chicken, but make sure to leave it on the bone.
A great way to spice up the chicken is to add a nice spice rub on it. When grilling the chicken, you should place it over indirect heat. This will allow it to cook slower, meaning that it will cook thoroughly without burning and retaining as much moisture and flavour as possible. You don't want the glaze to scorch and burn, which is even more likely if it contains sugar. For the last five minutes you can place it over the direct heat source tofinish it off. This will add a bit of tasting light charring to it and will also help the glaze to caramelise.
Grilling a vegetable salad
Whether you simply want a nice healthy option to accompany the meat you are grilling, or maybe you or one of your friendsor family is vegetarian, you should also grill some salad. Always choose a wide variety of vegetables with a lot of different colours and textures to ensure that it is an exciting and flavoursome dish. Avocado is a great thing to grill as there will be a lot of smokiness that embeds right into the fruit. You do need to pay a lot more attention when grilling vegetables and salad as different parts of it will cook quicker than others.