We all get to that point where we crave a phone upgrade and it is unfortunate that suppliers make it incredibly simple to get one. With free minute packages and loads of features we are sometimes blinded by the extra money we would have to fork out every month to have the latest model. If you are under contract it is almost impossible to resist that shiny new box with the brand spanking new phone that we are just dying to use. It does take a toll on the pocket though with installments. In most cases once the period of payment is done on your old phone you own the phone and at that time it is wise to keep the phone that you own and to not request an upgrade. Here are a few ways to perk your phone up and to avoid that extra expenditure. Click here for helpful mobile phone maintenance tips.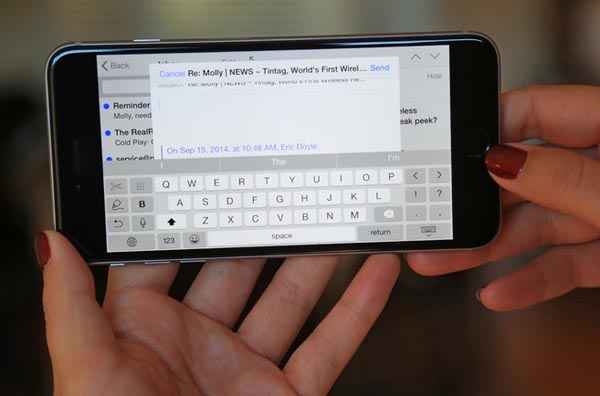 First of all appreciate what you have and don't get envious about everyone around you with new phones. Your phone is paid up and you should remind yourself about that money that you are saving, it is worth it at the end of the year when you can perhaps go on holiday with the money that you saved. You should invest in maintenance and do any odd little fixing jobs yourself. If you feel that your battery life is pathetic and that you run out of power too soon. Take a look at https://www.amazon.com/iPhone-Battery-Replacement-Kit-Adhesive/dp/B01JMSAIFC/ for the best DIY battery solution. You will be able to use this kit to replace your phone's battery and included in the deal is also adhesive materials that you need to do a good job. Instead of paying someone to do it for you take the time to learn something new so that if it happens again you know what to do.
Keep your phone away from water and any other harmful materials to make sure it lasts longer. This is self-explanatory but could keep your phone in its original glory without any water damage or other resulting damage. It makes perfect sense to get a protective case for your phone. With this you can get quite creative with different designs that will give your phone a new look. You can even make your own phone covers.  Click here to learn more. Keep your phone charged but only recharge it once it is completely flat. This is most probably one of the biggest mistakes people make with their mobile phones and that is overcharging it. Make sure that you keep your phone safe and keep as much space as possible available on it. This doesn't mean that you can't indulge in your favorite games but keep in mind the more memory your phone has to use the slower it will become. Don't end up with buyer's remorse after upgrading your phone and having to deal with the extra money that you have to pay every month.